After being orphaned at the age of seven, Phil Mews remained on his family sheep farm in County Durham and was brought up by his grandmother.
After deciding that farming wasn't for him, he studied Performing Arts at University before landing his first big job in TV… looking after Barbara Windsor! Working with Barbara for two years on Star For A Night was a whirlwind experience and she soon became a mentor to Phil. Working in a celebrity environment at this time taught him a lot about the industry and soon he was ready to move to breakfast television.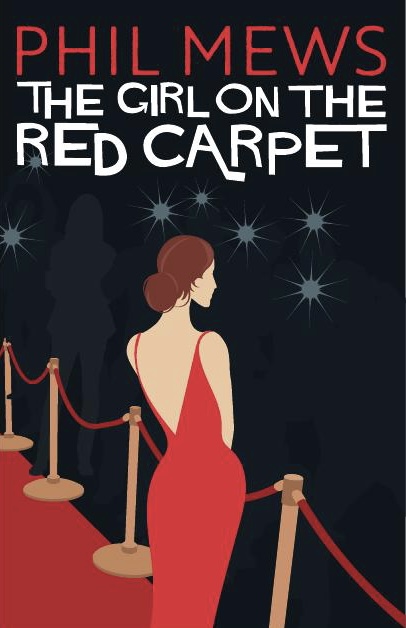 A year of back-breaking shifts working in a busy news and entertainment focussed environment left Phil ready to hit the red carpet for himself.
Phil's first interviewing assignment on Channel 4's T4 slot came by accident.
"Our presenter was double-booked, and they needed someone on the red carpet within hours to interview some pretty big Hollywood stars. I jumped into a taxi to Moss Bros, hired a tux and changed into it in the shop, then straight back in a taxi to Leicester Square. Hours earlier, I was a researcher in the office yet here I was now standing face to face with Colin Firth and Matthew Perry, microphone in my hand, interviewing them at a film premier on the red carpet."
That was twenty years ago and Phil has worked in television production since then, making shows with the likes of Graham Norton, Liza Minnelli and Lorraine Kelly. In 2005, Phil and his three colleagues were nominated for a BAFTA for their episode of Days That Shook The World: Hindenberg.
Phil's first book Orphan Boys was written at the insistence of his friend, broadcaster Sandi Toksvig. This childhood memoir received a one-book publishing deal and went on to sell over 18,000 copies worldwide. Phil has since moved back to
County Durham
with his husband.
Now, in addition to his TV work, Phil is writing fiction, inspired by his time working in television and his first novel The Girl On The Red Carpet has just been published by Hafen Publishing. It's hit the Number 1 spot on Amazon's Hot New Releases within days of going on sale.
The story is set behind the scenes of a Breakfast TV show in London and takes the reader into the world of TV production with an honest and revealing insight into celebrity culture. It's a romantic comedy with plenty of larger-than-life characters that leave the reader wondering who they are based on.
The post How I Went from Living on a Remote Sheep Farm to Interviewing Hollywood Stars on the Red Carpet appeared first on Durham Magazine – Durham Deserves Good News.
Courtesy of Durham Magazine – News